Those Who Created The Legends...
What we know of the kingdom of Animaria is on the floating Animarium that hovers over Turtle Cove: the Wildzords and the ruins. There was more to Animaria than that however, and these people who lived there can tell us her story.
The Wolves' Downfall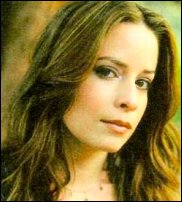 Opaline Baliton
Opaline was orphaned at three years when her father passed away; her mother died in childbirth. She was sent to an orphanage, where she first met Vanault and they became instant best friends, never leaving each other's side. At five years, Opaline was handpicked to enter the elite society of the Wildzord Clan. She learned quickly and developed a love for the kingdom's protectors, the Wildzords, which allowed her to ascend through the ranks of the clan rather quickly. By her twentieth year, she became the High Priestess of Animaria.
Serving as the High Priestess, Opaline often had to work side by side with the Animarian general, Ephane Baliton, whom she fell completely smitten with. Eventually, Ephane - ten years her elder - began courting her and within a year, they were wed. Opaline had a son, Merrick, before the sudden death of her husband two years later.
Ephane Baliton
Ephane was born a noble to the Baliton family. The only son and child of his parents, he was a cherished and a rather spoiled child. However, when he was recruited into Animaria's army training regiment at five years, he quickly shed his childish exterior and dedicated himself to his training. Finding a savior in the Wildzord of his family name, Ephane sought to live up to the Wolfzord's reputation. At seventeen years, he successfully completed his training and entered the ranks of the army. Slowly ascending, he became the general of the army by his twenty-eighth year with the passing of his predecessor.
Handsome and kind, he did not remain unnoticed by the many noblewomen who longed for a chance to be courted by him. No one in particular caught his eye until he met Opaline, who had recently ascended to High Priestess. Almost instantly falling in love with her, he courted her for a year before they were married. A year after that, they had a son, Merrick, who Ephane nicknamed Little Wolf from his own nickname given to him by his friends, Respected Wolf.
Two years later, he was unexpectedly killed in a fire.
Merrick Baliton
Born to Opaline and Ephane, Merrick was a prized child in the kingdom of Animaria - the child of the esteemed High Priestess of Animaria and the brilliant general of the Animarian Army. He was raised along side by side with Princess Shayla whom Opaline had taken under her wing after the death of Queen Lyrissa in childbirth.
Unfortunately, when he was two years, his father passed away in an accident and because of his young year when Ephane died, Merrick remembers almost next to nothing about his father. Animus stepped into the role of mentoring Merrick and invited the young boy to become his apprentice and enter army training when he was five years. With the permission of his mother, Merrick jumped at the chance to follow in his father's footsteps.
Vanault
Born the seventh child into a poor farming family, Vanault was given to the orphanage when he was only one year. For four years, Vanault was a very quiet and shy child, staying away from the other children in the orphanage and enjoying only his own company. That all changed when he first saw Opaline at the orphanage. He instantly found himself drawn to her and took to her very quickly, the two of them becoming inseparable. When he was seven years, the Wildzord Clan took in Opaline and Vanault made sure he was able to follow her even though the clan hadn't wanted him. Over the years with her, Vanault's affection toward Opaline became love, though he never told her, fearing rejection and loneliness.
He followed her relentlessly, making sure that he was never left behind in anything and that he truly earned his place in the Wildzord Clan. When Opaline ascended to High Priestess of Animaria, Vanault became High Priest of the Wildzord Clan - a rank that Opaline had formerly held. However, when Opaline married Ephane, Vanault's heart was crushed and his jealousy raged as he struggled to control it. Though he was a bit ashamed of it, he was relieved when Ephane died two years later.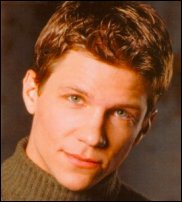 Animus Aerlyn
Born into the noble family of Aerlyn, Animus was the oldest son and child of four children; he had three younger sisters. A rather unruly child whose curiosity got him into continuous trouble, Animus was sent to the army training regiment when he was seven years - two years beyond the normal starting age for a child in training - in hopes to quell his behavior. Rules and regulations did calm him, but his childish playfulness remained and continued to stay with him as he grew older, allowing him a great skill for strategy. Ephane took notice of the young man's brilliance and took Animus under his wing, leading Animus to become captain of the Animarian Army when he was only seventeen years.
When Ephane suddenly passed away, Animus was forced to step up and become general of the entire army at nineteen years. Not quite enjoying the spotlight of having such a prestigious position and not quite believing that he should be general, Animus mourned the death of his mentor side by side with the High Priestess, Opaline.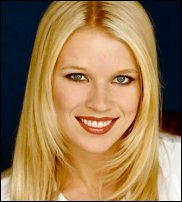 Ariene Aerlyn
The oldest daughter of the Aerlyns and the younger sister of Animus, Ariene was a much more quiet child than her brother. Choosing not to vocalize her curiosity, Ariene simply was a wide-eyed child, absorbing and observing everything she came into contact with. As she grew, Ariene shed her quiet exterior for a bubblier one as she realized that she could learn much more if she talked more and asked questions.
Educated by her father because her mother was always away representing their family in Royal Court, Ariene was the astute student always seeming to be one step ahead of her father; she dreamed of taking her mother's place one day in the Royal Court, as even though she was always gone, Ariene shared a very close relationship with her mother.
When Ariene was only seventeen years, her mother died in a riding accident after being tossed from her horse. Though she was devastated, Ariene stepped up to the plate and took the place of her mother in Royal Court, which also allowed her the opportunity to associate more with her brother, who was the General of the Animarian Army.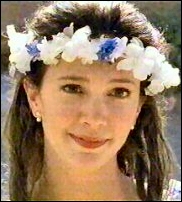 Princess Shayla
The second child born to King Parn and Queen Lyrissa, she was a blessing as many had longed for a princess in the kingdom. Unfortunately, Shayla's birth came at the loss of her mother right after she was born. In a state of grieving, King Parn left his young daughter to the care of High Priestess Opaline, who had recently had her own child. Once King Parn was able to take care of his daughter, she was removed from the care of Opaline, but the bond had been forged and the High Priestess has always looked upon the little princess as her own daughter.
This eventually led to Opaline taking Shayla on as her apprentice at five years. Also, it resulted in Princess Shayla and Opaline's son, Merrick, becoming quite good friends as they were always in each other's company. Even though young in years, Shayla grew smitten with the young boy whom she considered a very close friend.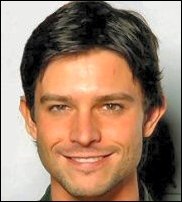 Prince Thane
Born the first child to King Parn and Queen Lyrissa as well as the crowned prince of Animaria, Thane was naturally spoiled. Early on, he developed a nasty mischievous streak and took to playing jokes on everyone in every possible way. Of course, he was allowed to get away with all of them, until he entered the training regiment at five years.
Almost naturally, though there was a difference of seven years between them, Thane and Animus became instant friends. Just as Animus's rambuncious behavior was reigned in by his training, so was Thane's, except he was never able to let go of his twisted humor. However, with the death of his mother and the birth of his sister when he had ten years, Thane was devastated and for a few months left training to mourn his mother's death with the help of High Priestess Opaline. The young prince never really got over his mother's death, suppressing it instead and covering up his pain, using his newfound sarcastic humor as his weapon of choice.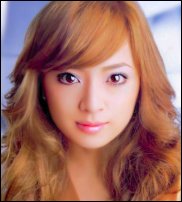 Rai Icye
Born as the middle child into the noble family of Icye, Rai struggled as a young child to find her place. Her brother - ten years her elder - was already excelling in his studies and was in line to become the next family representative to the Royal Court and her younger sister - two years her junior - was viewed at the baby of the family and showered with attention. Very quickly, Rai became shy and aloof due to her parents unintentional ignorance. However, that all changed when at five years she was chosen to enter and study with the Wildzord Clan.
Upon Rai's entrance into the Clan, Opaline - who at the time was only had thirteen years - took the young girl under her wing, seeing in Rai what she had seen in Vanault many years before. With Opaline's nurturing, Rai broke free of her introverted shell and gained self-confidence in herself. With the help of her strengthened spirit, Rai rose to become quite the powerful priestess and ascended at eighteen years to Sanctuary Priestess when her predecessor relinquished her position to become a Virginal Doe.